Reading Time:
4
minutes
The Coronavirus pandemic caused people to take notice of what technology could do. The IDC has reported that over 65% of companies have accelerated digital initiatives. Recently, surveys have indicated that companies are optimistic about growth in 2021 and going forward. But as businesses navigate the new post-COVID world and assess opportunities for growth, many are having to evaluate technologies that are relatively new to them – that includes cloud computing.

To guide them in the adoption of new technology, business leaders look for advisers and solution providers who are experts in their industry, who can provide local knowledge, and with whom companies can develop a long-term relationship based on trust. Businesses increasingly need cloud-based solutions but they also need trusted partners to help them in this endeavour.
New conditions that business faces
Forty years ago, Michael Porter of Harvard University devised a tool for understanding the forces in an industry that could affect success and profitability.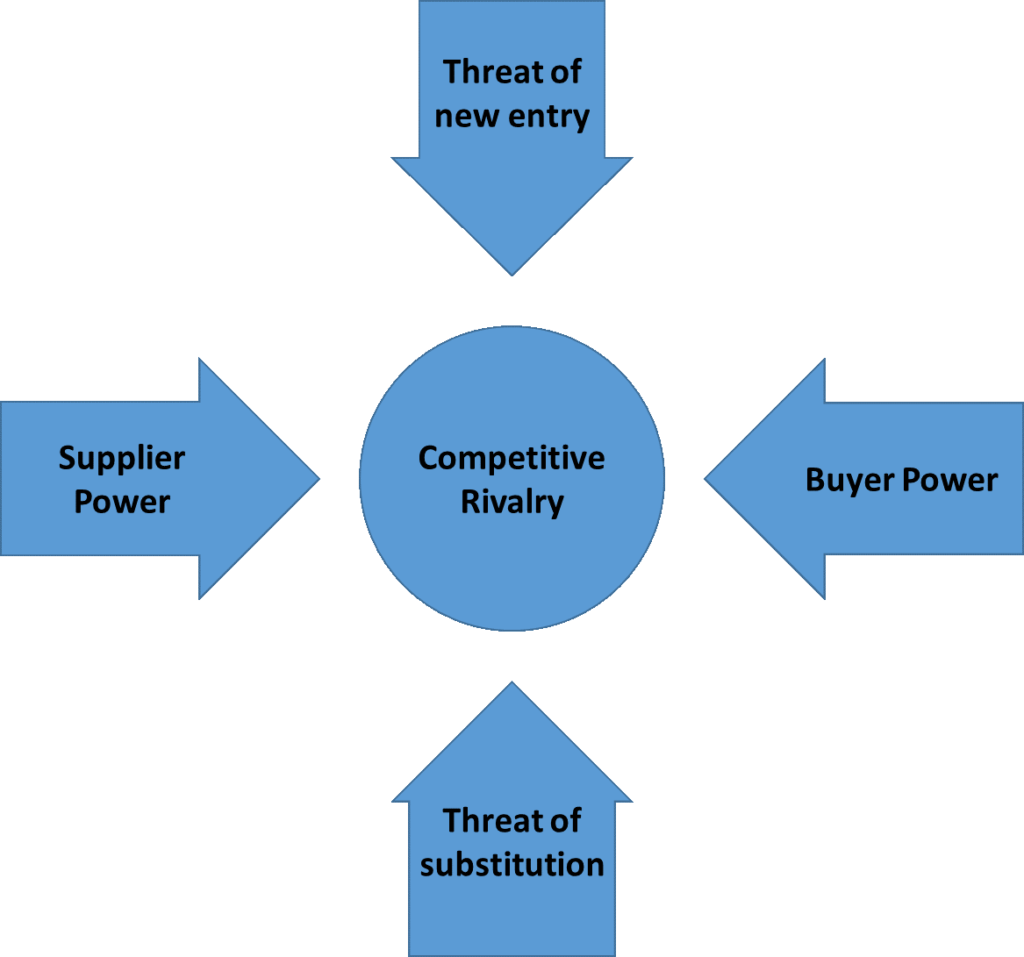 It's fairly obvious how these forces are playing out now in industries around the world.
Buyer power: customers' new expectations – e-commerce, personalization
Supplier power: changing supplier ecosystems
Threat of new entry: new digital entrants
Threat of substitution: producers moving to direct-to-consumer, bypassing retailers or wholesalers
Businesses also have to face new digital issues.
Digital innovation
Software really is eating the world; it is becoming a bigger piece of how every business competes. Businesses have been used to being just users of software. With new opportunities enabled by cloud computing, they can become producers as well.
Digital trust
According to the IDC, digital trust is:
"the key economic driver of a digital transformation strategy. It incorporates a willingness, interest, and ability for enterprises, partners, and customers to collaborate … Organizations should make trustworthiness a key principle during the planning and execution of their digital transformation initiatives."
Remote work
The move to home as the primary workplace has been a major societal transformation. Comments from many business leaders indicate that a full return to work is unlikely, so remote work is here to stay for the foreseeable future. Companies have already done work to support remote working, which includes support for mobility, and have found that the cloud offers a good solution.
Ubiquitous digital infrastructure
In order to support new working practices, companies will need to look at how they deploy their infrastructure beyond the traditional corporate data center. Emerging digital infrastructures will be built on a cloud foundation to handle the flexible consumption model that the new practices entail.
The move to the cloud
The adoption of digital infrastructure that supports agility and resilience will increase the shift to cloud-native business applications. This will enable the deployment of new business apps and services no matter where they are consumed.
Cloud-based infrastructure provides for ease of deployment, access, configurability, scalability, and a simplified update and upgrade process. In addition, the cloud makes it easier to integrate data from disparate systems and then share that data, creating value opportunities for the business and customers.
There are some concerns raised by companies moving their IT infrastructure to the cloud, which often reflects a low level of trust. The main concerns are:
Data security and integrity;
Application security;
Governance and compliance.
Security and integrity
Providers and cloud infrastructure and services know that their business relies heavily on their reputation as safe stewards of client companies key assets. Company executives might hesitate to take advantage of a cloud computing system because they no longer control access tor company information.
However, companies offering cloud computing services live and die by their reputations. As a result, cloud storage offers a level of security that rivals the best enterprise security, and far exceeds the security levels and practices inside most organizations.
Application integrity is secured by cloud providers by identity and access management. Main cloud providers employ teams around the world who focus on improving security and reducing potential risks. Very strict levels of security and compliance ensure that information is protected and business risks are decreased.
Cloud solutions eliminate the painstaking tasks of managing regular backups, and provide automatic backups without any user intervention thus ensuring the integrity of your data. Cloud storage systems also include built-in disaster recovery capabilities.
Governance and compliance
Governance and compliance have been the focus of much attention in both the business user and cloud provider communities. While companies should have their own governance and compliance programs, cloud providers have strict standards for compliance and auditability that support many international regulatory requirements, such as GDPR, CCPA and HIPAA.
How to know who to trust
Those businesses that have survived the pandemic have learnt that resilience is key. To attain this capability, companies are using digital capabilities to manage operations and make the changes needed to be resilient. Selecting and implementing the technology to be resilient requires getting help from people who can be trusted.
Building trust is a process and results from consistent and predictable interactions over time. It requires honesty both ways between business and advisors or consultants, and the acceptance to take calculated risks together. It involves an evolution of the customer-supplier relationship from satisfaction to loyalty and from a transaction to a partnership.
Working with a cloud solution provider with whom trust has been developed over time allows a business to get the most from cloud technology. The cloud and its related technologies enable flexibility, which makes resilience possible.
Trusted partnerships required
Organizations and industries operate within a value chain, but as the move to digital transformation grows, the traditional value chains are being disrupted.
An increasing portion of a company's ability to generate growth will be tied to how it adapts to new markets, new customer requirements and new ways of operating.
The acceleration of cloud-based infrastructure provides the underlying platform to achieve this. Businesses not only have to identify what cloud solutions they need but also the timing of these innovations. This requires partnering and trust is the key that delivers value from those partnerships.