Committed to winning together with our Partners
A trusted community of ERP experts delivering solutions at every step of your journey
Working hand-in-hand with our connected partner community, SYSPRO provides an industry-built ERP solution that enables manufacturing and distribution customers to be nimble amidst changing market conditions, remain competitive, expand product lines and continue innovating.
We work together with our Partners to offer industry specialization and innovative solutions to manufacturing and distribution customers.
A winning partnership
with SYSPRO
What sets SYSPRO software apart from other ERP vendors is an unwavering, long-term focus on the manufacturing and distribution sectors, a practical approach to technology and a passionate commitment to simplifying business to increase success for partners and customers.

Business System
Unlimited supply chain solutions

Countries
Global footprint, local fit

Years of Growth
Designed to fit now and into the future

Customer Retention
Providing a lifetime of value

Serving 6 Continents
Wherever we are we speak your language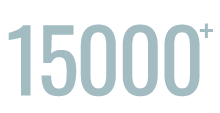 Licensed Companies
Gain an advantage in a competitive market
When you partner with SYSPRO you gain:
Customer success with SYSPRO's deep expertise and knowledge, developing solutions that are focused on manufacturers and distributors.
Enablement and engagement across the Partner community.
Creation of sustainable business growth. SYSPRO offers longevity in its Partner ecosystem.
With SYSPRO, you have the option to sell, implement or both by becoming a SYSPRO Solutions Partner.
With SYSPRO you have the option to sell , implement or both by becoming a SYSPRO Solutions Partner.
With PartnerUP, your success is our priority
We achieved significant time savings in day, month and year end processes, from hours down to minutes. As we run a 24/7 operation this has had a huge impact on productivity.
Distell's strategy of deploying SYSPRO as its standard ERP solution throughout its Africa operations has enabled us to integrate all our systems and data on a single platform.
SYSPRO 8 aligns with our vision and fully supports our digital transformation journey, as we are currently exploring moving to a hybrid cloud environment.
Achieve business success with an award winning ERP solution
Partner with an ERP Industry Leader
See what the Experts and Users have to say about SYSPRO ERP Software
Partner with an ERP Industry Leader